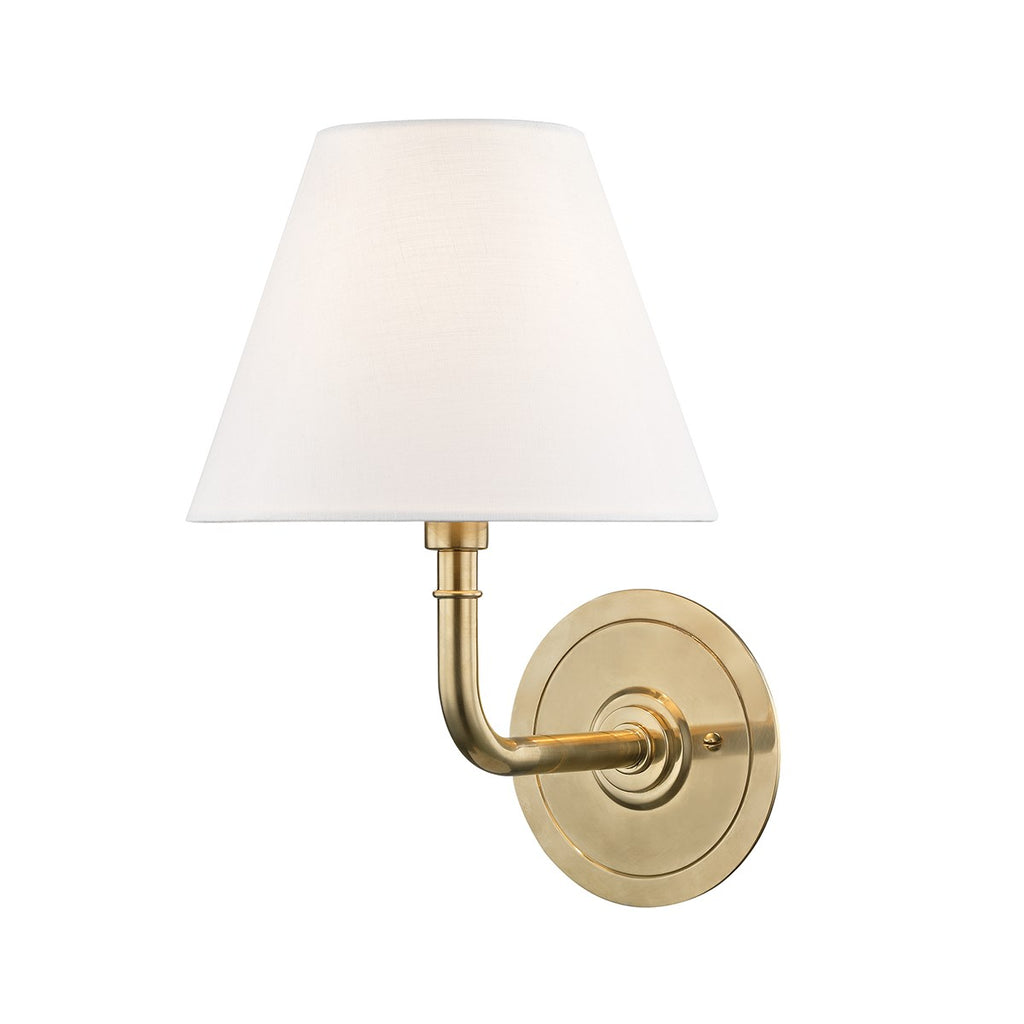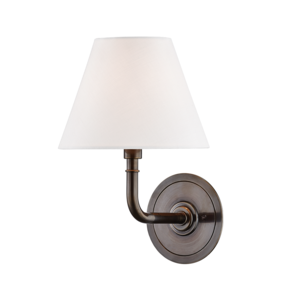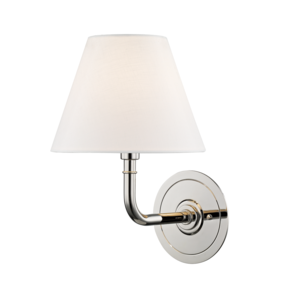 Signature No.1 Sconce
$432.00
An approachable collection of effortless, elegant lights meant to be used anywhere and everywhere, Signature No.1 has the round details and fine textures that define our CLASSICS line with Mark D. Sikes. Crisply tailored shades of gathered silk in the preferred mushroom pleat style set the mark of distinction. Signature No.1 swing-arm wall sconces and lamps are fully adjustable, adaptable to the needs of the room.
Available Finishes
Aged Brass
Distressed Bronze
Polished Nickel
Specs
Backplate/Canopy/Base: 5.00"
Socket Type: E12 Candelabra Base
Plug In: No
Please
 note that each product has 
their own individual and fluctuating lead time. If you have specific delivery requirements, we urge you to contact us 
prior to placing your order.  If you are okay with waiting for your item (because it's the perfect piece for you), we will update you with a shipping timeline once your order is placed.