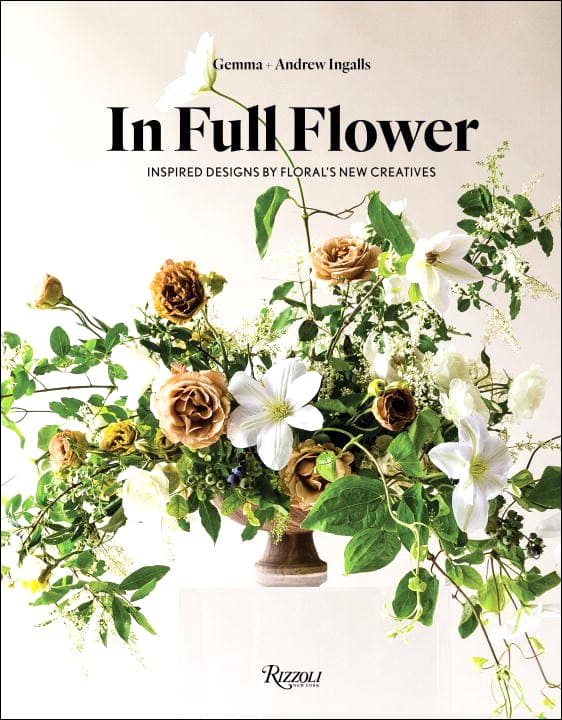 In Full Flower Book
$67.50
This gorgeously photographed volume celebrates the most influential floral designers today.

In Full Flower is a compilation of a new wave in contemporary floral design, featuring artists who combine traditional techniques with an organic, free-form, "back-to-nature" style. The opposite of buttoned-up and manicured arrangements, this survey includes over twenty of the most celebrated and influential artists across the United States who are rewriting the rules of floral design.

In Full Flower is the first overview of artists working in this aesthetic. Gorgeous photographs depict the artists' process as well as final designs, captured both as still lifes and environments. In addition, the wanderlust-inducing gardens and inspired interiors exhibit both rustic and urban eco-chic—simple luxury living embodied by these artists that all homeowners will appreciate.

With over 300 original colour images and short writing on each artists' inspirations and philosophies, this spectacularly inspiring floral survey will be treasured by lovers of beautiful flowers and interiors alike.

About the authors:

The work of celebrated photographers Gemma and Andrew Ingalls of Ingalls Photography has been featured in Architectural Digest, New York Magazine, and Martha Stewart Living. They are based out of Brooklyn, New York.
Hardcover
224 pages
8 1/2 "x 11"