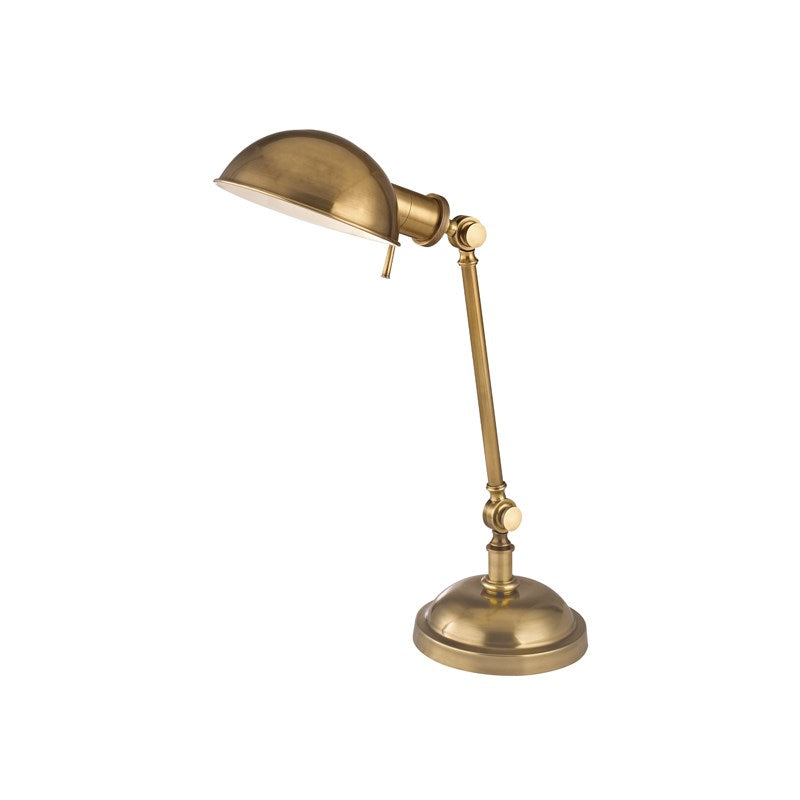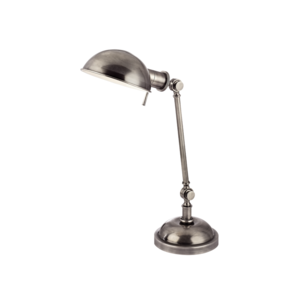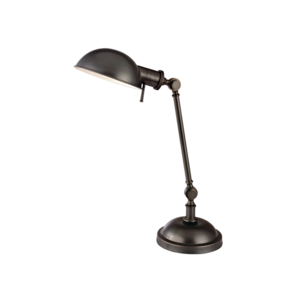 Girard Table Lamp
$688.80
Whether a woodworker or a machinist, turn-of-the-century tradesmen required bright, focused lighting. Girard displays the innovative spirit that created task lighting solutions for America's workshops. With its functional beauty, Girard makes a fine addition to a contemporary interior. A metal shade directs light towards the task area and shields eyes from glare, while the double-hinged arm allows ample adjustment of the lighting space.
Available Finishes
Vintage Brass
Aged Silver
Old Bronze
Specs
Backplate/Canopy/Base: 7.00"
Socket Type: E26 Medium Base
Plug In: Yes
Please
 note that each product has 
their own individual and fluctuating lead time. If you have specific delivery requirements, we urge you to contact us 
prior to placing your order.  If you are okay with waiting for your item (because it's the perfect piece for you), we will update you with a shipping timeline once your order is placed.