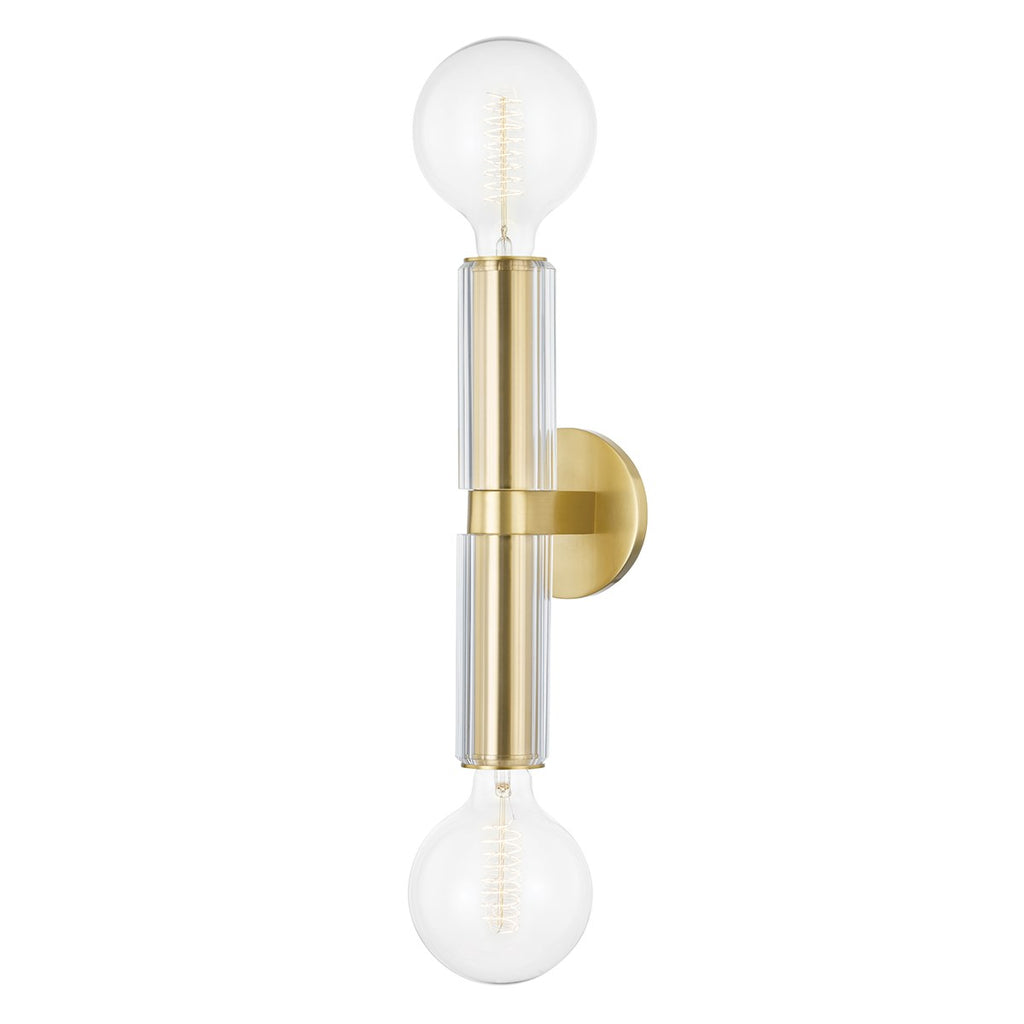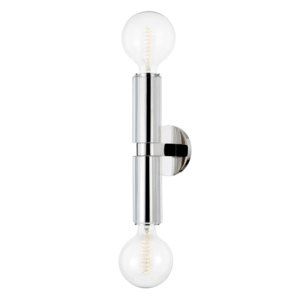 Gilbert (dual bulb) Sconce
$588.00
Thick beveled crystal luxuriously envelopes the metal bulb base of this simple yet elegant sconce. A turned-metal ring beautifully performs the function of holding the crystal in place while adding an extra element of style. The filament bulb acts as both light source and shade in this shade-less style
Available Finishes
Aged Brass
Polished Nickel
Specs
Backplate/Canopy/Base: 4.75"
Socket Type: E26 Medium Base
Plug In: No
Please
 note that each product has 
their own individual and fluctuating lead time. If you have specific delivery requirements, we urge you to contact us 
prior to placing your order.  If you are okay with waiting for your item (because it's the perfect piece for you), we will update you with a shipping timeline once your order is placed.