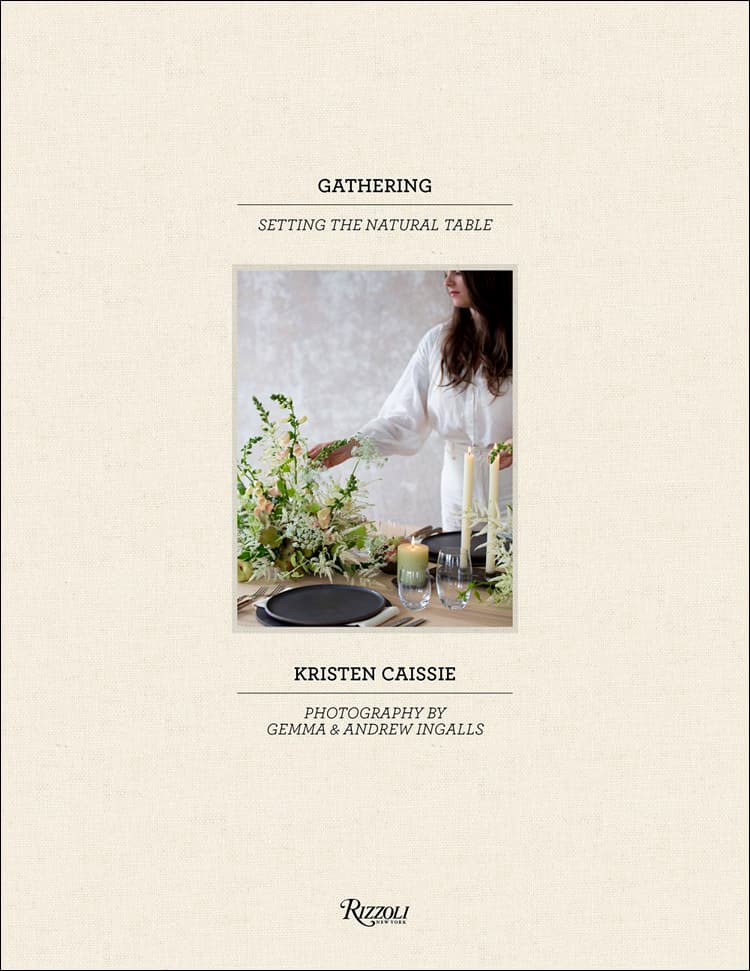 Gathering Book
$60.00
This beautiful volume celebrates entertaining and decorating in a meaningful and personal way, by integrating florals and artisanal handmade objects—whether it's porcelain, flatware, glassware, vases, or textiles—into tabletop designs

Gathering showcases creative tabletop ideas and styles for all seasons. These stylish interiors feature local, artisanal floral designs and handmade objects, capturing the current trend of living and decorating more mindfully and with one-of-a-kind objects.

Exploring every aspect of tabletop design, with setting ideas for different seasons and situations, this volume presents tabletops in situ in a range of stylish spaces designed by the creatives and artists who live there (and sometimes who are the makers themselves). From rustic country living to urban eco-chic, what these beautiful interiors have in common is a desire to bring nature indoors and an intentional and personal approach to design.

Full of inspiring tabletop ideas, Gathering shows how different pieces and floral arrangements work well together, merging into lovely tabletop designs where beauty and authenticity exist in every detail. Paired with beautiful on-location photography, these pages showcase simple luxury living, embodied by this conscious approach to design, that hosts and hostesses everywhere will appreciate.

About the contributor(s):

Designer and stylist Kristen Caissie of Moon Canyon has pioneered a loose, wild, and organic California style in both her creative table design and her floral-based arrangements. The work of celebrated photographers Gemma and Andrew Ingalls of the Ingalls have been featured in Elle Decor, Travel & Leisure, and Martha Stewart Living. They are the authors of In Full Flower: Inspired Designs by Floral's New Creatives, published by Rizzoli in 2017.
Hardcover
224 pages
8 1/2" x 11"