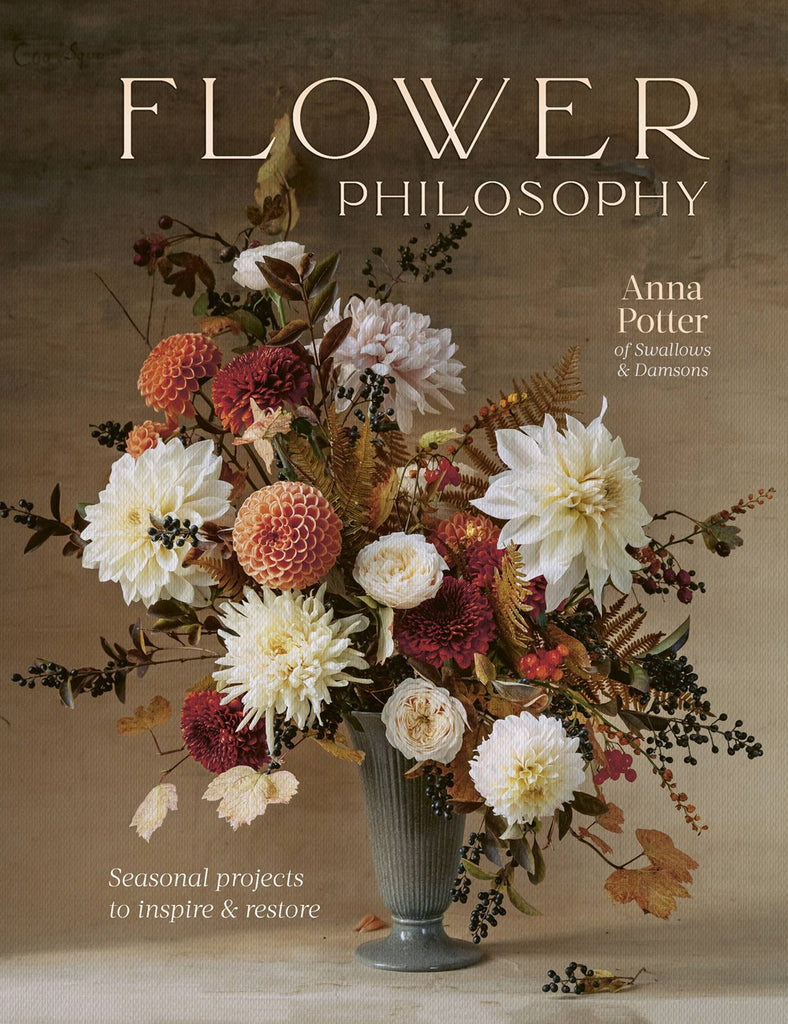 Flower Philosophy Book
$39.99
A celebration of season, Flower Philosophy presents a selection of beautiful arrangements designed to free readers from the pressures of perfection and instead encourage creative freedom, intuition and original results.

Flowers are not perfect, and flower arranging shouldn't be either. Anna Potter, author of best-selling Flower Fix, teaches us how to listen and learn from nature to create something truly original with 25 combinations of stems and foliage. Free yourself from a prescriptive, one- size-fits-all approach and let each unique bloom inspire you with this refreshingly honest and liberating florist's guide.

Featuring:

• A New Perspective: Start with nature and let this inform your arranging
• A Wealth of Practical Advice: All the basic, essential information on flora, seasons, colour and arranging
• Budget-Conscious Choices: From small humble buds to large luxe flowers eg weed arrangements. Plus foliage, fruit, vegetables, sea shells and anything grown out of the ground.
• 25 Flexible Flower Projects: Step-by-step, with options/prompts to encourage autonomy, originality, creativity
• Personal Touches: Author's stories, poems, thoughts, experiences and musings
• Floral Therapy: Tips to improve wellbeing with nature; tap into its mindful benefits throughout the arranging process
• A Flower Thesaurus: An unorthodox flower index of favourite and too-often-forgotten flowers, ideas for pairings, benefits to the senses and mood, meanings etc.

Arranged by season, Anna Potter guides you through the process of creating your own wreathes, bouquets and installations, all using flowers that can be bought, found and foraged from your neighbourhood.
Hardcover
208 pages
7 3/4" x 10 1/4"