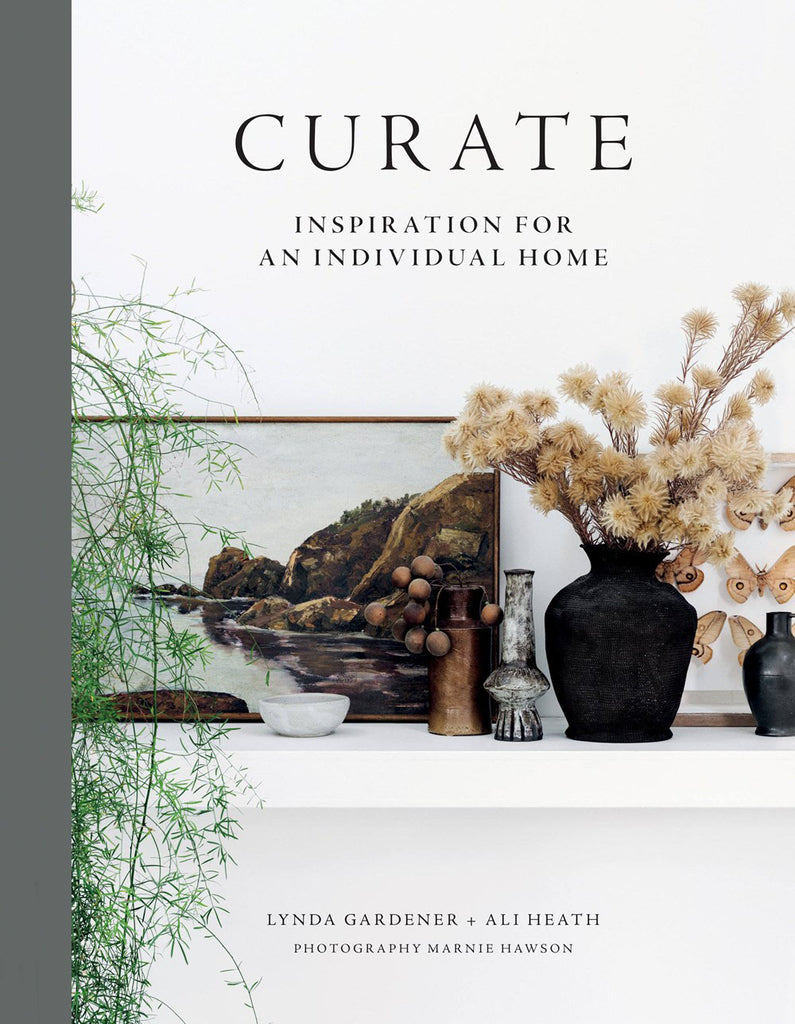 Curate Book
$44.00
An inspirational guide to home decorating with the perennially popular elements of a neutral palette, natural ingredients and a carefully curated mix of vintage and modern pieces—from influential stylist and decorator, Lynda Gardener

Doyenne of the unique and decorative, interiors stylist and hotelier Lynda Gardener is always on the hunt for new finds to enhance her homes and decorating projects. For her, individual collections add soul to space—and her self-taught ability to curate and display these personal treasures has created a trademark style that is loved internationally.

Curate, the highly anticipated book by Lynda Gardner and Ali Heath, explores the seven elements that Lynda uses to bring rooms to life and sees them combined in ten truly inspirational homes—most designed by Lynda herself but some by other creatives who inspire her. Whether a converted warehouse, simple loft, bijoux apartment, one-room studio, new-build barn, country estate, historic cottage, island hideaway, beach shack or rural retreat, these special places reveal the art of curating a home with originality and personality. With gloriously evocative photography by Marnie Hawson and plenty of down-to-earth advice, Curate encourages the reader to embrace their individual style and create a timeless interior of their own.
Hardcover
224 Pages
8 1/2" x 11 1/4"