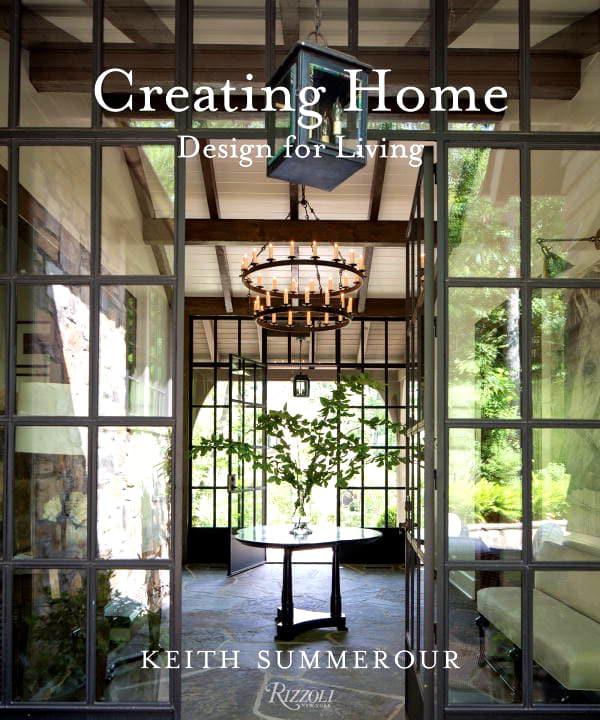 Creating Home Book
$75.00
From acclaimed architect and designer Keith Summerour comes an alluring new book of carefully crafted dwellings that redefine the idea of home for today.

When we think about what home is, many of us would say a house that is soulful and welcoming, a place with an inviting porch and a lush garden, a welcoming entryway and well-crafted living spaces that will nurture our private moments and expand to welcome guests. In this alluring new book, Keith Summerour shares nine houses, exploring their architecture, interiors, and grounds, to illustrate a new idea of home. Reinterpreting and making new his own southern legacy that speaks both of aristocratic charm and homespun appeal, these homes range from rustic retreats that draw their power from the land to elegant manor houses, but all share extraordinary character and charm that nod to history while reflecting the way people wish to live in the world today.

Enriched by the work of some of the top interior decorators working today, including Beth Webb, Barbara Westbrook, Circa Interiors, and Liza Bryan, as well as world-renowned landscape designers Jeremy Smearman and John Howard, and beautifully illustrated with all-new photography, Creating Home is the ultimate dream book.

About the contributor(s):

Architect Keith Summerour, whose work has been featured in Architectural Digest, Garden & Gun, and Coastal Living, was raised in Alabama and trained at Auburn University. His firm is now based in Atlanta, Georgia, though his projects range from coast to coast.

Andrew and Gemma Ingalls are a husband-and-wife photography team whose clients include Saveur and House Beautiful.
Hardcover
240 pages
10" x 12"