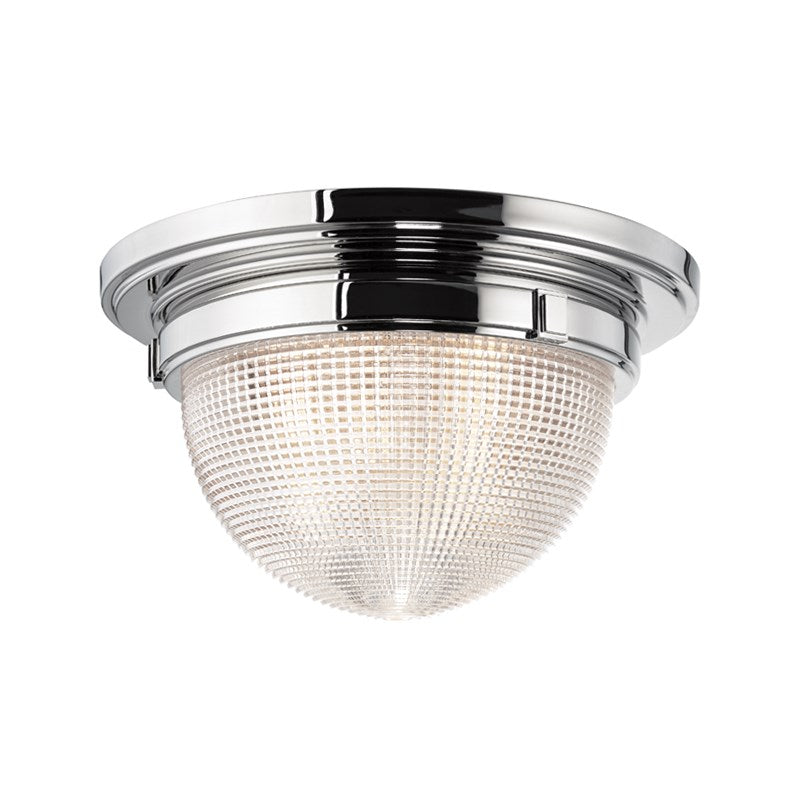 Winfield Flushmount
$859.30
In 1896, a French scientist and Turkish engineer collaborated to create a shining new glass product with a luminous appearance over its entire surface. Winfield's sparkling glass reproduces this prismatic effect, diffusing the glare of bulbs while scattering a glittering grid of light. The vintage texture of the glass is attractively enhanced by the well-defined details of Winfield's metalwork.
Available Finishes
Satin Nickel
Specs
Width/Diameter: 14.75"
Backplate/Canopy/Base: 14.75"
Socket Type: E26 Medium Base
Plug In: No
Please
 note that each product has 
their own individual and fluctuating lead time. If you have specific delivery requirements, we urge you to contact us 
prior to placing your order.  If you are okay with waiting for your item (because it's the perfect piece for you), we will update you with a shipping timeline once your order is placed.