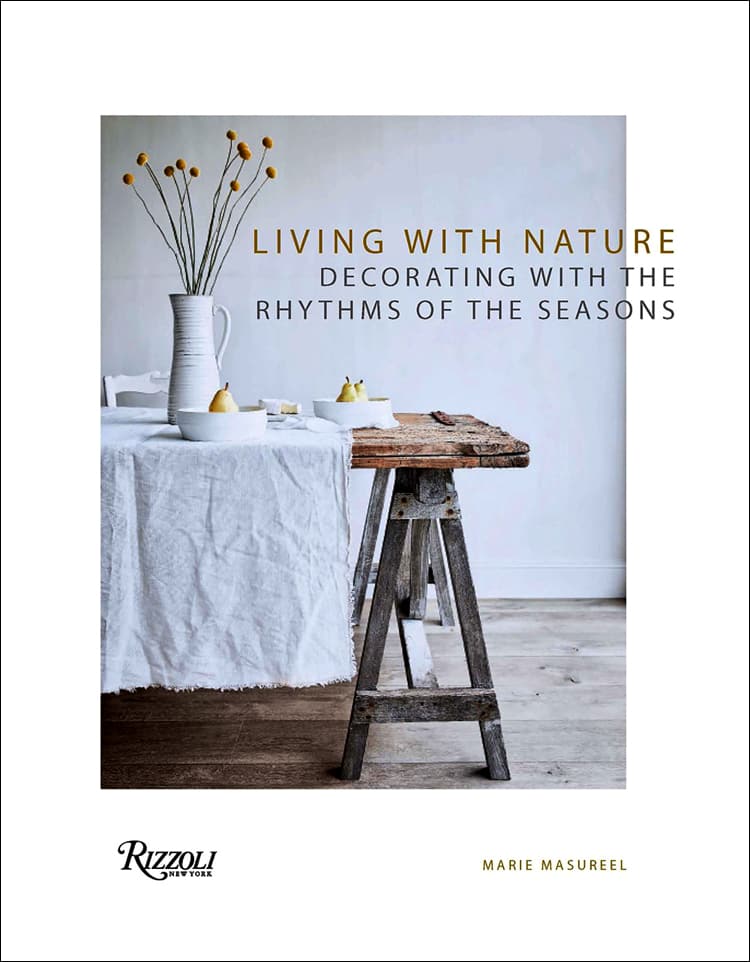 Living With Nature Book
$60.00
Invite nature inside by decorating the home with an ever-changing seasonal array of interior design accents—flowers, buds, fronds, seed heads, fruits, and other natural materials—gathered and repurposed from the garden, farm stand, fields, woods, and nature trails

Author Marie Masureel is an interior stylist and photographer whose passion is varying home decor with repurposed elements and found objects from nature, season by season. For autumn, she gathers fallen leaves, seasonal berries, and rose hips for flower arrangements and wreaths. To welcome spring, she turns to a garland made of newly formed fern fronds, while in summer, wildflowers, shells, driftwood, and other materials create an effortless bohemian beach look. Winter is embraced with the concept of hygge, using a neutral palette and candlelight for a feeling of coziness.

The book features illustrations that focus on only one house in order to demonstrate in practice how simple techniques and natural materials can create varied atmospheres throughout the year. Masureel shows the reader a more mindful way of living and decorating, revealing easy methods of styling the home following a less-is-more aesthetic to create an atmosphere that is warm, relaxing, and beautiful.

About the contributor(s):
Marie Masureel has contributed to numerous home and lifestyle publications and has a regular column in Belgium's leading shelter magazine.
Hardcover
224 pages
9 1/4" x 11"