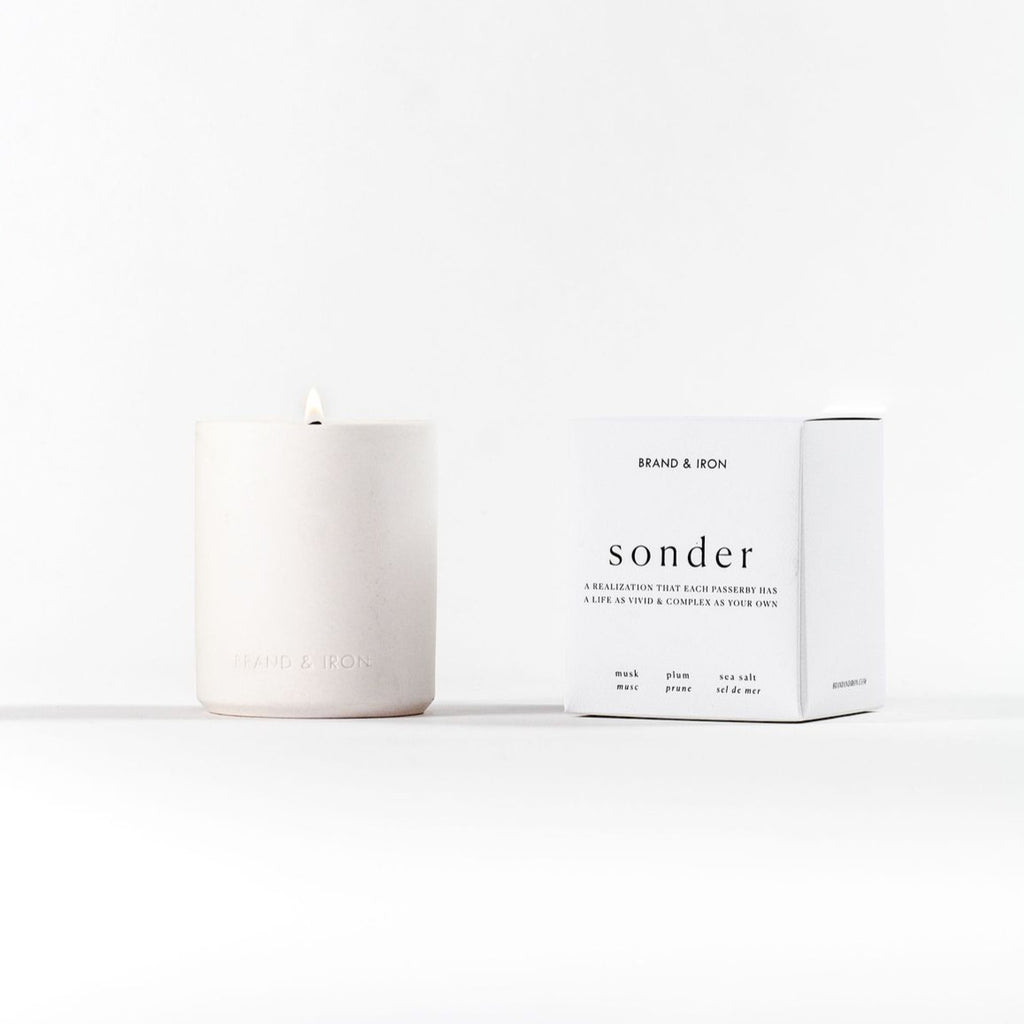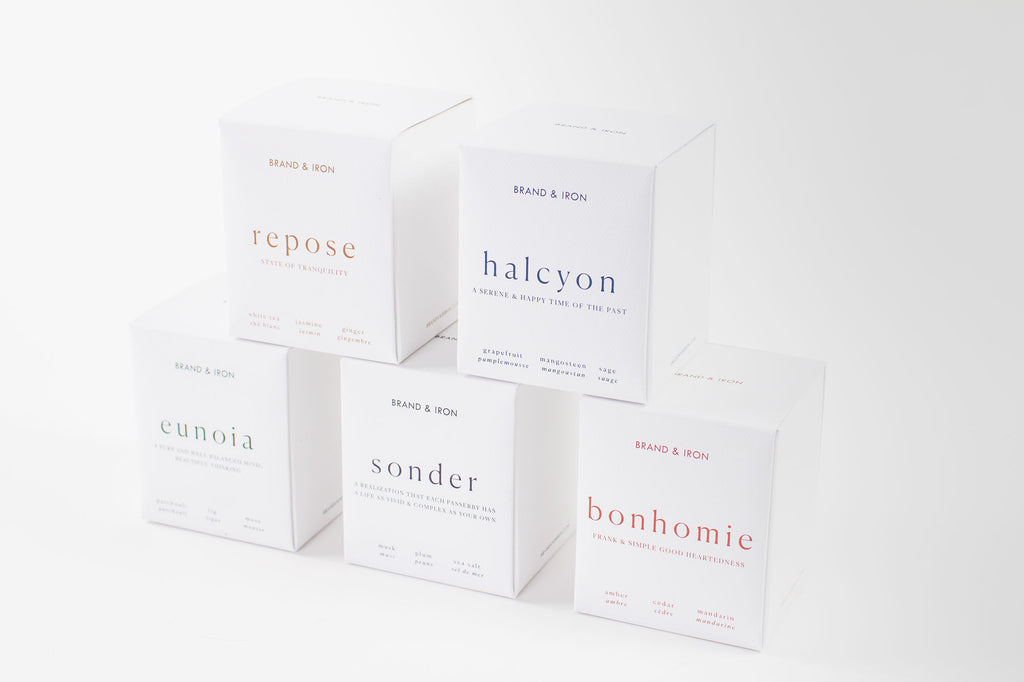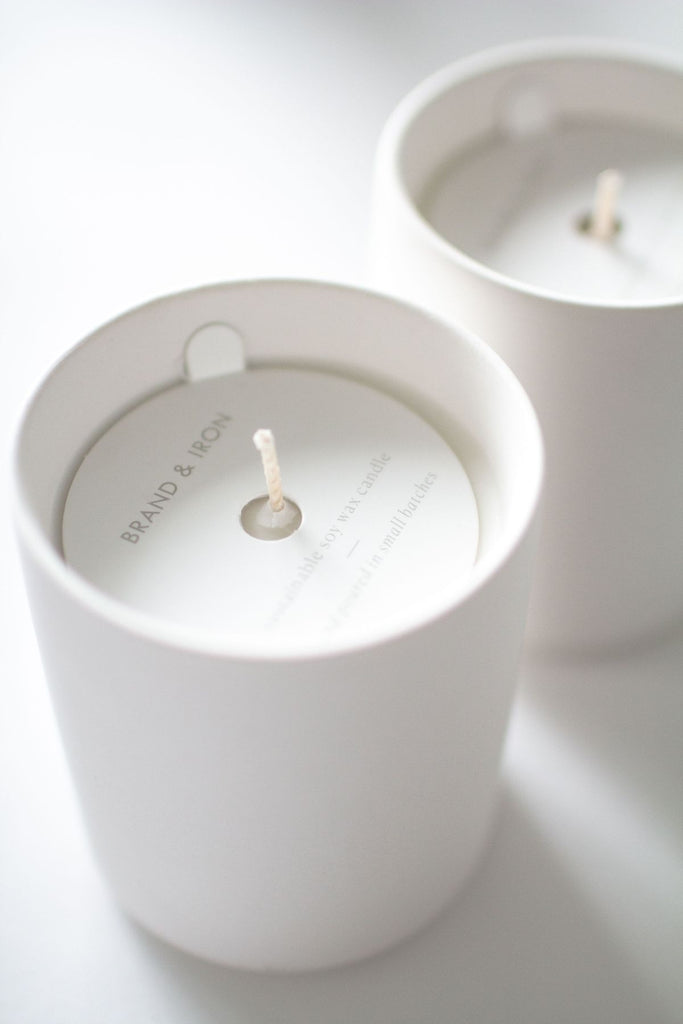 Brand & Iron Sonder Candle
$50.00
The Laconic Collection is Brand & Iron's newest collection. 
"Just as the impact of an intentionally chosen word is undeniable, a carefully crafted scent can also convey emotion and set an entire mood. Light this candle, invoke or create a memory, strike up a thoughtful conversation."
Sonder: A realization that each passerby has a life as vivid and complex as your own.
Top: Citrus, Sea Salt, Ozone
Middle: Plum, Cardamom
Base: Amber, dark musk
All candles are poured in small batches in Brand & Iron's Vancouver studio. They use only the finest ingredients possible, without any additives, or harmful ingredients. Free from phthalates and petroleum, their soy wax is sourced from American-grown soy beans. It is clean burning, sustainable, and entirely natural.
9 oz. container, candle burn time: 50+ hours
Burning Instructions:
Burn for a minimum of 1.5 hours to create an even burn pool, to avoid tunnelling, and to achieve a sufficient scent throw. Trim wick to ¼" prior to each use. Never leave candle unattended or burning for longer than 4 hours.